A few months ago I became aware of a country singer from way up in New England who absolutely blew me away. Mickey Lamantia is one of the most soulful singers I have heard in a long time. My daughter Melonie had met Mickey and was singing on some of his recordings. His voice brought to mine some of my country songs that had been laying around for awhile with nothing happening with them. I started sending them to Mickey and he started recording them and I liked how he sang them so well that I wanted to sing harmony with Melonie on his recordings. I love what this guy is doing
- Buddy Cannon
Honky Tonk Confessions Chapter Three
Honky Tonk Confessions: Chapter Two Available Now!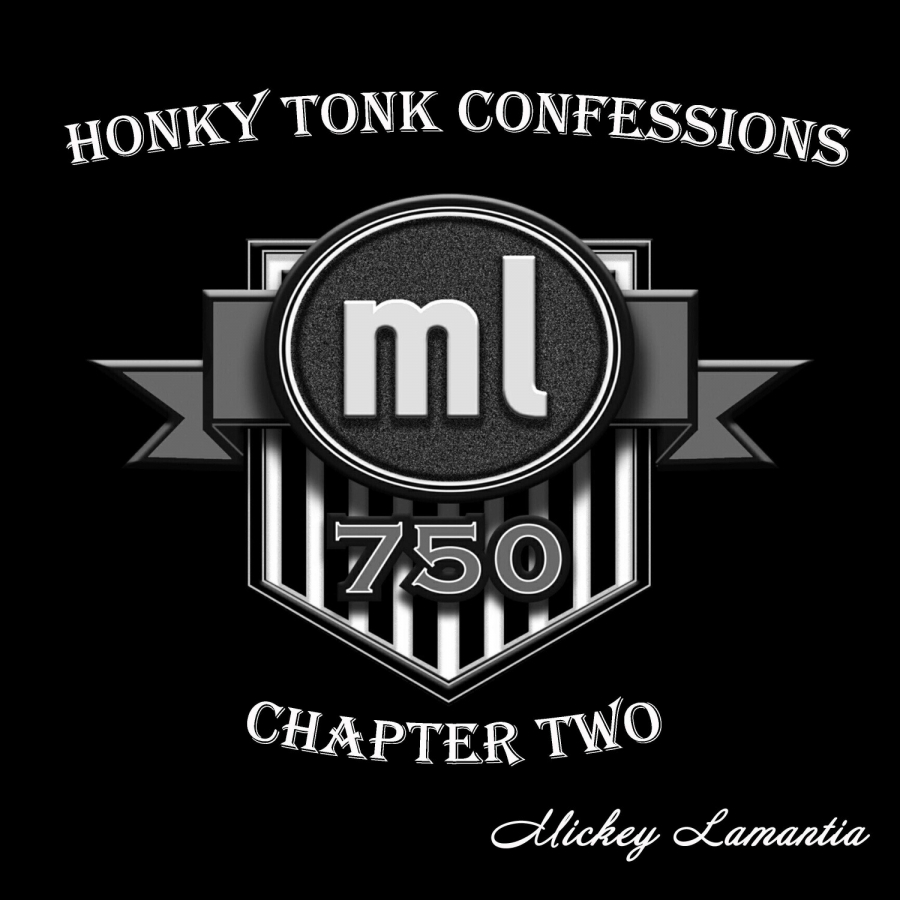 Guest Book
Thanks for dropping by and for all your support. Together we're bringing back real country music.
Mickey

Dustin Thompson, Bossier City, Louisiana
November 16, 2022
Sure would like to book you for a show down here.
Danny B, Edgewater Maryland
November 15, 2022
Been a huge fan for a long time!!! I will travel to see Him‼️‼️
Thomas Windham jr, Mississippi
November 06, 2022
Come to south Mississippi please sir
Jeremy Napper , College Grove Tn
November 04, 2022
Having grown up and lived my entire life in the Nashville area, I've heard all kinds of "the next Waylon, George or Johnny" Your music is legit. One can feel your stories as they were meant to be told. Stay that way and you will go far! Best of luck.
Matthew Swirple, Michigan
October 18, 2022
Love what you do! Heartfelt Country Music.!! I grew up on Cash, Jones, Waylon and Blue grass! My Dad was a WV coal miner and moved to Michigan from WV as a lot of folks did for the better jobs from coal country and Americas rust belt. You have that true country sound! Love it! I will go wherever you play! I wanna see you live! Even if you don't come to Michigan, but I hope you do! I Love the New Outlaw Country. You, Aaron Lewis, Jamey Johnson, Creed Fisher.! BMF's Tour! I would def be there!
Chad morehead , Arkansas
October 15, 2022
Come play a show here. I got cash!!!
Ed Mendivil, Arizona
October 07, 2022
Can't wait to see one of your shows in person. Great music, keep it up
Phil Bigelow, Groton CT
September 26, 2022
Work night shift listen to pandora your stuff came across. Great stuff would love to see you live if you swing down this way.
Stan Koslowsky, Kansas City
September 23, 2022
Spreading your AWESOME sound around this city!! Please come here. You should record Kris Kristofferson's BORDER LORD, you would kill it. Be Well, Mickey
David Lema, Rhode Island
September 23, 2022
Mickey, Hope to see your show soon!! Keep us posted when you go out on tour.
Post Feedback
Honky Tonk Confessions: Chapter One Available Now
Visitors
127,828 views since Tuesday, 06 February 2018.