A few months ago I became aware of a country singer from way up in New England who absolutely blew me away. Mickey Lamantia is one of the most soulful singers I have heard in a long time. My daughter Melonie had met Mickey and was singing on some of his recordings. His voice brought to mine some of my country songs that had been laying around for awhile with nothing happening with them. I started sending them to Mickey and he started recording them and I liked how he sang them so well that I wanted to sing harmony with Melonie on his recordings. I love what this guy is doing
- Buddy Cannon
Honky Tonk Confessions Chapter Three
Honky Tonk Confessions: Chapter Two Available Now!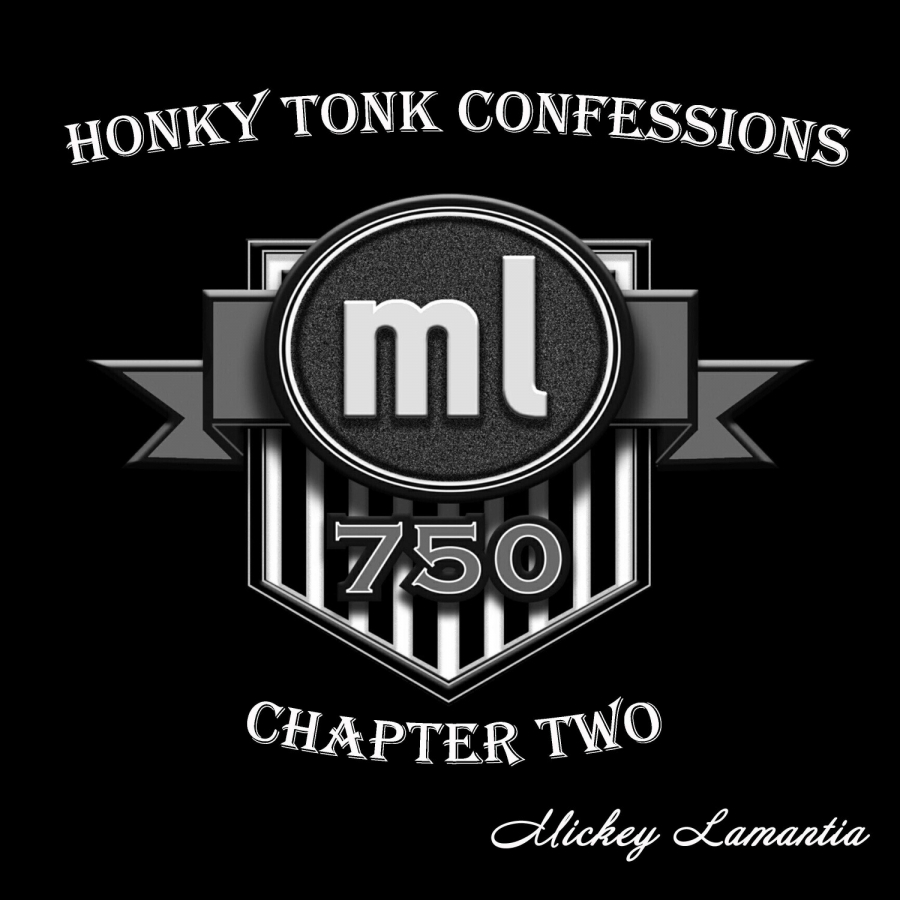 Guest Book
Thanks for dropping by and for all your support. Together we're bringing back real country music.
Mickey

Keith Stockton , Harrison, Tennessee
December 02, 2020
Love the sound and the meaning of yer songs and hope some day you can make it to Chattanooga, my wife and I would love to see yall live.
Chris Cote, Marlow New Hampshire
November 24, 2020
got turned on to Mickeys music while listening to Pandora heard outlaw life and was blown away great to have some real country music being made these days
Paul , Kansas City
November 19, 2020
Trying to buy Honky-tonk confessions Chapter 2. Where can I buy CD?
Bryan R. Lanting, Lafayette, Indiana
November 17, 2020
This dark world of ours is in desperate need of REAL, Heartfelt music...and Mickey is as REAL as it gets. True American Patriot. Love, Love, Love...
Adam Buckley Couture, Hartford, CT
October 10, 2020
I just-5 minutes ago-got turned on to Mickey! I, too am a New England-based musician. I'm primarily a drummer, but play other instruments and compose. I've had a line for a lyric that I believe hasn't yet been used- I could be wrong. But I want to pass it over to Mickey, et al. "One is too many but a thousand's never enough". Have at it! Peace to all!
Big Timm Martin, Tampa Florida
October 09, 2020
I need a link to BUY SHIT!! T-Shirts, Underwear, Socks, Hats... Shit Fire!! come on!!
Big Timm Martin, Tampa Florida
October 09, 2020
How do I get a fuckin' Autograph? This Guy straight up kicks ass!!
Paul Ohneck, Richmond, Rhode Island
September 29, 2020
Not only is his music pure country, Mickey is a true gentleman. I have had the honor of meeting him in person at the Washington County Fair in Richmond RI twice. He is real, he is honest and he respects everyone. We will always have a place for Mickey at the fair. A lot of the fair staff loved his music
janie acton, ohio
September 15, 2020
this music just says country all over it! thanks for giving all of us who love traditional country great songs to listen too. keep the music coming man! its amazing!
Eugene Salveson, Montana
September 14, 2020
Love your sound & style! Real music right here!!
Post Feedback
Honky Tonk Confessions: Chapter One Available Now
Visitors
76,876 views since Tuesday, 06 February 2018.