A few months ago I became aware of a country singer from way up in New England who absolutely blew me away. Mickey Lamantia is one of the most soulful singers I have heard in a long time. My daughter Melonie had met Mickey and was singing on some of his recordings. His voice brought to mine some of my country songs that had been laying around for awhile with nothing happening with them. I started sending them to Mickey and he started recording them and I liked how he sang them so well that I wanted to sing harmony with Melonie on his recordings. I love what this guy is doing
- Buddy Cannon
Honky Tonk Confessions: Chapter Two Available Now!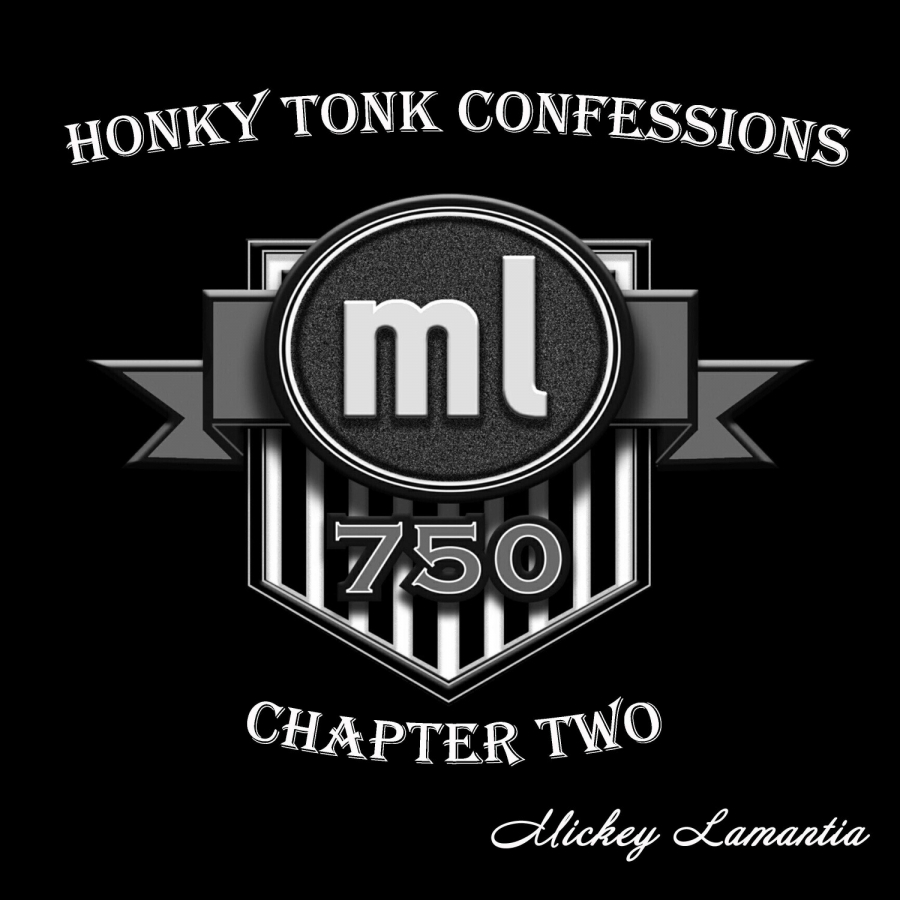 Guest Book
Thanks for dropping by and for all your support. Together we're bringing back real country music.
Mickey

Jackie Bowman, Wabash, Indiana
May 08, 2020
I am so proud to be a supporter of this man, Mickey Lamantia. He is an amazing artist and I know he will be on top of the charts in no time. I have been trying to get his music on my local radio for months now. We need to support our friend and help him get to the top!! All I want everyone to know is how amazing he and his music is. True country music and love everything about his music!! Become a supporter please!!
William Young, Plant City, Florida
April 05, 2020
Thank you for one heck of a good night. We stumbled across one of your songs listening to Country Roads radio on itunes and it was all she wrote. Grabbed another case and we listened to everything you have and they are all great. Brings back some memories of good times, bad times, loss of loved ones, and the hope of better days ahead. Keep it up and I can't to see you at the top of the charts.
Josie Azure, Cudahy Wisc
April 05, 2020
I was raised on classic country music. Thank you for bringing it back. Josie
Barbara Darsey, South Louisiana
March 26, 2020
Been a long time since i heard such awesome good, real ,country music . Thanks For Thriving To Keep It Alive l
Mark Whittamore, Richmond, KY
March 04, 2020
Just ran across your music. Listened to your interview on a podcast and have heard about 4 or 5 songs so far. Absolutely awesome. This is country music. I love it. Keep it going and bring country music back.
FRANK FATICA JR, Concord Ohio
March 04, 2020
Love your music it is about time this industry got this kind of music back keep up love it
Brad Thomas, Kimberly, Alabama
February 18, 2020
Good music touches the soul because it connects with the daily experience of so many people. I find myself enthralled as Mickey sings about the good and bad of daily experience. I'm waiting for the opportunity to hear him live.
DAVID E MERCHANT JR, Utah
February 16, 2020
I really enjoy your music and would love it if you were coming to Utah or Las Vegas I would really like to attend one of your concerts, your as close as we addre going to get to the old kinda of country music of the old days thanks I look forward to hopefully seeing you soon
Brian Walker, Clendenin, WV
January 24, 2020
ML750 = Real Country Music Thank God we still have some country music worth listening too. Love all your songs. Love all our merchandise. Hope to see you live in the near future.
Shane inyart, Sumner illinois
January 18, 2020
I love your songs. Listen to at least one of them almost every day. Will you be touring anytime soon?
Post Feedback
Honky Tonk Confessions: Chapter One Available Now
Visitors
64,699 views since Tuesday, 06 February 2018.