A few months ago I became aware of a country singer from way up in New England who absolutely blew me away. Mickey Lamantia is one of the most soulful singers I have heard in a long time. My daughter Melonie had met Mickey and was singing on some of his recordings. His voice brought to mine some of my country songs that had been laying around for awhile with nothing happening with them. I started sending them to Mickey and he started recording them and I liked how he sang them so well that I wanted to sing harmony with Melonie on his recordings. I love what this guy is doing
- Buddy Cannon
Honky Tonk Confessions Chapter Three
Honky Tonk Confessions: Chapter Two Available Now!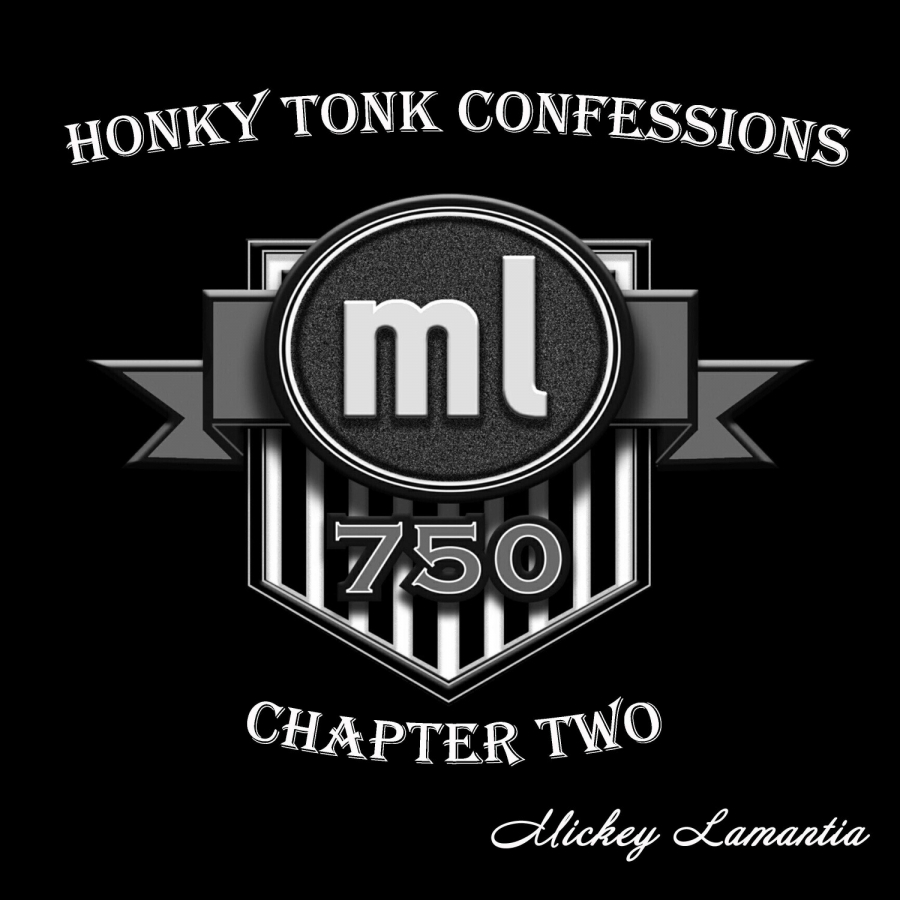 Guest Book
Thanks for dropping by and for all your support. Together we're bringing back real country music.
Mickey

John jolley, Owosso mi
September 22, 2023
Keeping the Outlaws alive I hope you can make it to Flint to the machine shop. And hopefully maybe next year with Creed Fisher great music man look forward to more
Carlos , Grand Rapids Michigan
September 12, 2023
Your music is outstanding pure and to the soul Looking forward to seeing you somewhere
Emmett Lee Hoover, Bellevue.Neb
August 31, 2023
Sounds so good please come to Nebraska at Buck's bar& grill were real country music is played much love keep it up.
Michelle Eidschun, Corbin KY
August 27, 2023
Hey! We have a non profit that uses art therapy and peer support by Veterans. We also have a music venue that was designed "by musicians for musicians" that we are acquiring this week. I was wondering if you would be interested in coming down to KY and performing and what you would charge us. Please contact me via email or 9107039264 if you are interested. Much thanks.
Jeff, Ct
August 12, 2023
I'd like to see a concert with Mickey,Creed Fisher,Frank Foster and Cody Cooke and the bayou outlaws.
Chris , Wisconsin
August 09, 2023
Great stuff! Let's take our country back!!
Michael Clemons, Southwest , Virginia
July 22, 2023
I always get a re-charge checking out Mickey's webpage. Best one on the internet !
Joyce nightingale , Ferndale Wa
July 21, 2023
I love all your music, so many songs gives me goose bumps no many how many times I've heard them, especially Hes My Dad❤️ keep all the music coming, I can't get enough! I I hope to see you love sometime !♥️
Whit Ford, Indianapolis, IN
July 16, 2023
Love his music. I am a local writer and singer in Indianapolis. Will Mickey be in concert anytime soon. We have several venues in Indianapolis. I will travel to see him. In the next few weeks I have some studio time in Nashville, TN.
Michael , South Mississippi
July 09, 2023
Storytelling, captivating, what music should be...... best of luck, stay independent please, for the blue collar crowd.
Post Feedback
Honky Tonk Confessions: Chapter One Available Now
Visitors
148,379 views since Tuesday, 06 February 2018.