A few months ago I became aware of a country singer from way up in New England who absolutely blew me away. Mickey Lamantia is one of the most soulful singers I have heard in a long time. My daughter Melonie had met Mickey and was singing on some of his recordings. His voice brought to mine some of my country songs that had been laying around for awhile with nothing happening with them. I started sending them to Mickey and he started recording them and I liked how he sang them so well that I wanted to sing harmony with Melonie on his recordings. I love what this guy is doing
- Buddy Cannon
Honky Tonk Confessions Chapter Three
Honky Tonk Confessions: Chapter Two Available Now!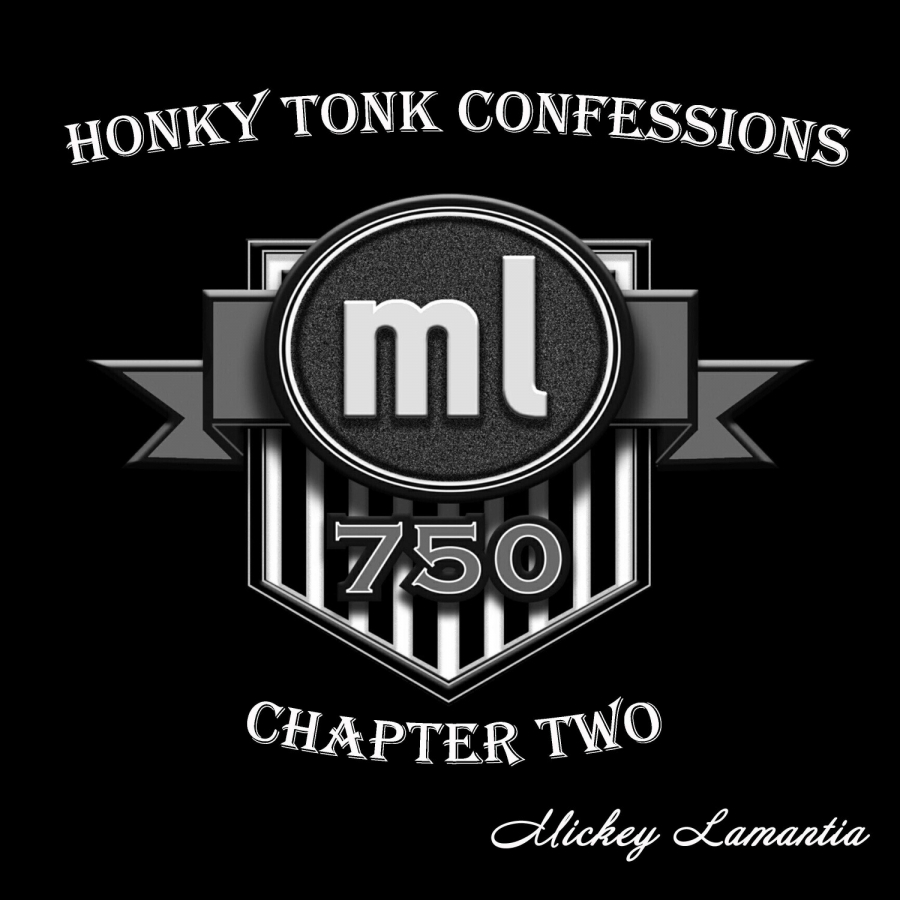 Guest Book
Thanks for dropping by and for all your support. Together we're bringing back real country music.
Mickey

Tim Moore, Tacoma. Wa
July 31, 2022
Your music is absolutely awesome. You need to come to the pacific northwest and do some concerts. You could sell out wherever you wanted to. Keep it up.
Michael, Arkansas
July 29, 2022
Will you be in Memphis or Little Rock anytime soon?
Robert Waylon Jennings, Athens, Texas
July 20, 2022
Love your sound, buddy... A great mixed sound of Merle, D Allen Cole, and Waylon. Nice to hear the traditional sounds of country music. Wish I could sing but that was not my gift. Apparently, my gift is working for the railroad in middle class America. It is the music that makes my soul happy. Thanks!!!
Jonathan Owens , Bristol, VA
July 16, 2022
I grew up here in the birthplace of country music and I can say you're the real deal Mickey. Love your music and attitude. Keep your edge. You need to start selling some merch only. If proudly wear a Mickey Lamsntis t-shirt around, along with my Cody Jinks t-shirt. Keep being a badass making real country music for real country folks like this son of a coal miner trucker and factory worker.
Steve, PA
July 15, 2022
Just saw and heard you on tic tok. Just got a new fan. Man love the old country sound, keep it up.
Joe Rodocker, Clarksville, TN
July 02, 2022
You take me back brother! A cool evening, cold drink, and I close my eyes and I go back in time. Thank you for your art my friend, you have a fellow outlaw riding with ya!
Neil Jones, Harrogate Tn
May 28, 2022
Man ur music is real its a long gone country song that I never thought I would ever hear again. Man ur the best. Would love to c u n concert in Tennessee
Gary Sensabaugh, Roanoke Va
May 18, 2022
You sound great and sing about real life things. I appreciate your kind of music. Wish we could hear you and others on the radio instead of the crap they play. Hope to hear you in VA someday.
Bob, Allen, Nebraska
May 05, 2022
Would like to see you around north east Nebraska or Souix city iowa
Tom Fritz , Omaha, NE
May 04, 2022
Please come to Omaha! Love your stuff!
Post Feedback
Honky Tonk Confessions: Chapter One Available Now
Visitors
117,628 views since Tuesday, 06 February 2018.