A few months ago I became aware of a country singer from way up in New England who absolutely blew me away. Mickey Lamantia is one of the most soulful singers I have heard in a long time. My daughter Melonie had met Mickey and was singing on some of his recordings. His voice brought to mine some of my country songs that had been laying around for awhile with nothing happening with them. I started sending them to Mickey and he started recording them and I liked how he sang them so well that I wanted to sing harmony with Melonie on his recordings. I love what this guy is doing
- Buddy Cannon
Honky Tonk Confessions Chapter Three
Honky Tonk Confessions: Chapter Two Available Now!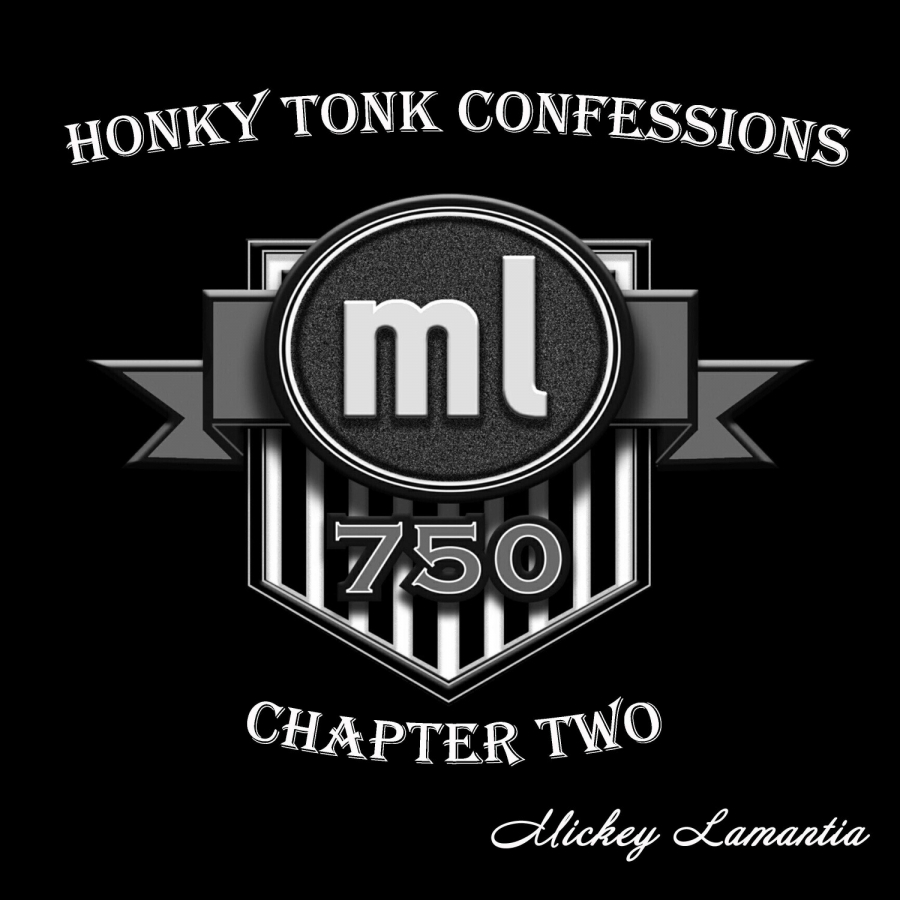 Guest Book
Thanks for dropping by and for all your support. Together we're bringing back real country music.
Mickey

Richard Burkett, Sparks, NV.89441
July 24, 2021
I feel you man.
Greg , Baden, Ontario
July 18, 2021
Mickey, I'm loving the outlaw country vibe you're playing. New country sounds so "fluffy". Thanks for keeping it real. Canada loves outlaw country!!!
Jeff Dampac, South Carolina
June 27, 2021
Please bring your music to the Carolinas
Steve Landrum, Cincinnati Oh
May 24, 2021
Awesome..awesome..awesome, can't believe your not touring and playing 200 shows a year. Your on my bucket list to see live
Levi, Ohio
April 23, 2021
About damn time someone sings real outlaw country and not that watered down pop geared towards college girls.
Rob Blacklock, Williamston Michigan
March 21, 2021
Just heard Honkey Toni Confession on Outlaw Country (Hillbilly Jim's Moonshine Matinee). Can't wait to listen to more of this! Great sound.
Doug Linton, Jersey and parts east & south
March 03, 2021
Best I have heard from any genre in more than a decade...stumbled onto this music and immediately wondered what rock I had been living under. Hopefully, I have enough years left to catch up!
Elizabeth Joyner, Brownsville, Tennessee
February 05, 2021
I love it. He has the grit and deep soulful like the outlaws had when they sang. He is now one of my top 5. Melonie has been very good to my daughters at concerts and meeting people and even writing a school excuse to skip school for a concert. Well done. I'm ready for a concert close to home Nashville or Memphis. Thank you for sticking to your originality.
Steven Ed, Australia
February 03, 2021
G'Day Mate, it's bloody awesome to hear some PURE COUNTRY MUSIC for once not the half assed pop music being made these days labelled as COUNTRY. Keep up the great work Mate and we would love to so you in Australia on day.
Tim, Bellevue, NE
January 28, 2021
Discovered you via Spotify listening to Jackson Taylor and have been hooked ever since, looking forward to the "Final Chapter" but sincerely hope that it isn't the FINAL chapter. Love your music, hope to see you live someday and shake your hand to tell you thanks personally.
Post Feedback
Honky Tonk Confessions: Chapter One Available Now
Visitors
88,999 views since Tuesday, 06 February 2018.