A few months ago I became aware of a country singer from way up in New England who absolutely blew me away. Mickey Lamantia is one of the most soulful singers I have heard in a long time. My daughter Melonie had met Mickey and was singing on some of his recordings. His voice brought to mine some of my country songs that had been laying around for awhile with nothing happening with them. I started sending them to Mickey and he started recording them and I liked how he sang them so well that I wanted to sing harmony with Melonie on his recordings. I love what this guy is doing
- Buddy Cannon
Honky Tonk Confessions Chapter Three
Honky Tonk Confessions: Chapter Two Available Now!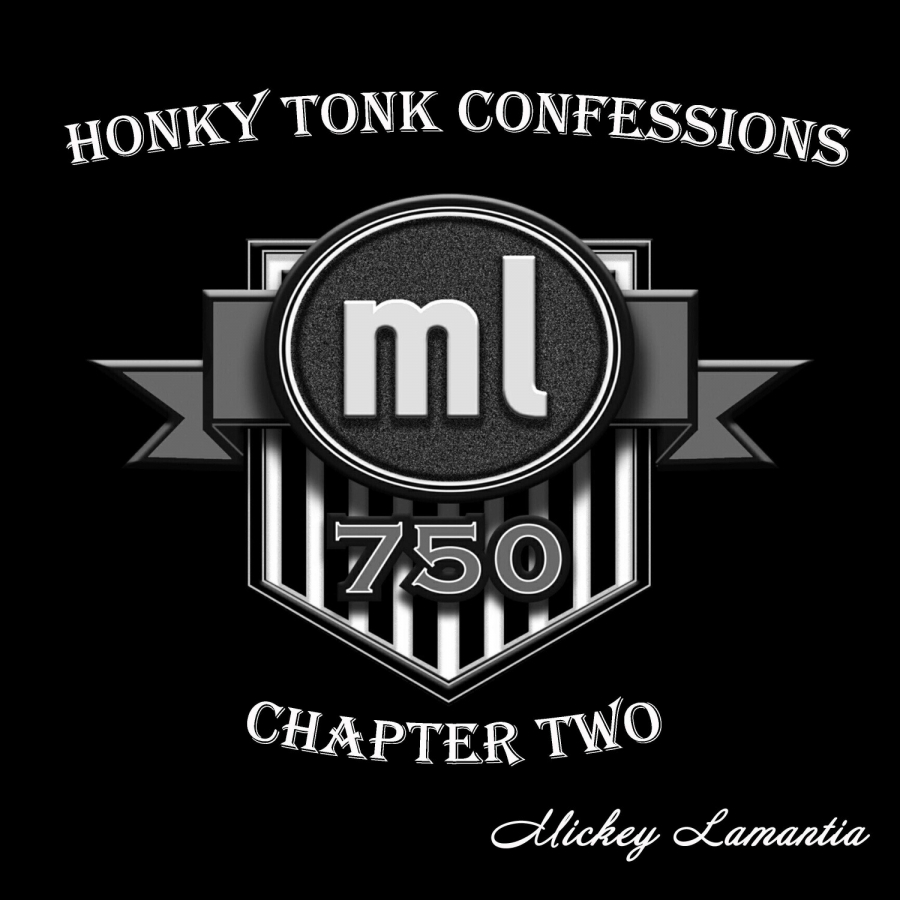 Guest Book
Thanks for dropping by and for all your support. Together we're bringing back real country music.
Mickey

Jason W. Ashcraft, Nashville
November 22, 2023
I recently came across one of your songs (When I Get On a Roll) and was impressed. By way of a simple search I wasn't able to determine if you had retained anyone to coordinate your Publicity and PR efforts, so I thought I would reach out to introduce myself. I am an independent, boutique style Publicity and PR professional who specializes in music and entertainment, specifically genres like country, folk, bluegrass, Americana and other southern-based styles of music. I do keep a rather limited roster of artists, who are typically independent or on small labels. At this time I am quietly looking to add about two new artists to my roster, and wanted to let you know I am interested in speaking with you if adding Publicity & PR are short or long term goals for your music career. My website is where you may start to learn more about what I do and who I am currently working with: https://jwamedia.com/about/ For reference, I am a voting member for a few industry trade associations including CMA, ACM, TCMA and I'm a member of the CMHOF. I have worked with artists of all career levels, from rookie singers all the way up to hall of fame and household names. PR and Publicity is what I do full time, 100% as a profession and I am based just outside of Nashville. My working relationships with various media are built from my over 73K+ worldwide database of contacts in media, TV, radio, Magazines, Newspapers, Blogs, Podcasts, Music Buyers, Publishers and more. I have been curating this database since 1998 throughout my various endeavors in the music and entertainment industry. I am happy to speak by phone or send along additional information, if requested. Thanks! Jason W. Ashcraft Publicity & PR Manager JWA Media jwa@jwamedia.com (615) 991-1125
Brian, San Antonio
November 11, 2023
You need to come to San Antonio for a show. Maybe Floores Country Store?
Ryan, MA
November 03, 2023
Saw you at 6 Strings last night. You guys were awesome!!
Buddy, Norton
November 03, 2023
Moreover, thank you for a great performance last night with Creed at Six Strings in Foxboro...
Buddy, Norton
November 03, 2023
Mickey love the Northern Outlaw Country just as relevant as Southern Outlaw Country! Authentic and heart felt with the honesty and grittiness of real American culture!
Aaron Hansen , Bryant Arkansas
October 14, 2023
You popped up on my Frank Foster station, now I can't get enough brother. I love good Ol' outlaw country!
Steve Taylor , Tulsa OK
October 13, 2023
When I first heard your voice I thought I was listening to Creed Fisher. You have a great voice and you don't sugar coat your lyrics.
Obaza, Kalifornia
September 28, 2023
Real American Music Thank you
John jolley, Owosso mi
September 22, 2023
Keeping the Outlaws alive I hope you can make it to Flint to the machine shop. And hopefully maybe next year with Creed Fisher great music man look forward to more
Carlos , Grand Rapids Michigan
September 12, 2023
Your music is outstanding pure and to the soul Looking forward to seeing you somewhere
Post Feedback
Honky Tonk Confessions: Chapter One Available Now
Visitors
154,454 views since Tuesday, 06 February 2018.