A few months ago I became aware of a country singer from way up in New England who absolutely blew me away. Mickey Lamantia is one of the most soulful singers I have heard in a long time. My daughter Melonie had met Mickey and was singing on some of his recordings. His voice brought to mine some of my country songs that had been laying around for awhile with nothing happening with them. I started sending them to Mickey and he started recording them and I liked how he sang them so well that I wanted to sing harmony with Melonie on his recordings. I love what this guy is doing
- Buddy Cannon
Honky Tonk Confessions Chapter Three
Honky Tonk Confessions: Chapter Two Available Now!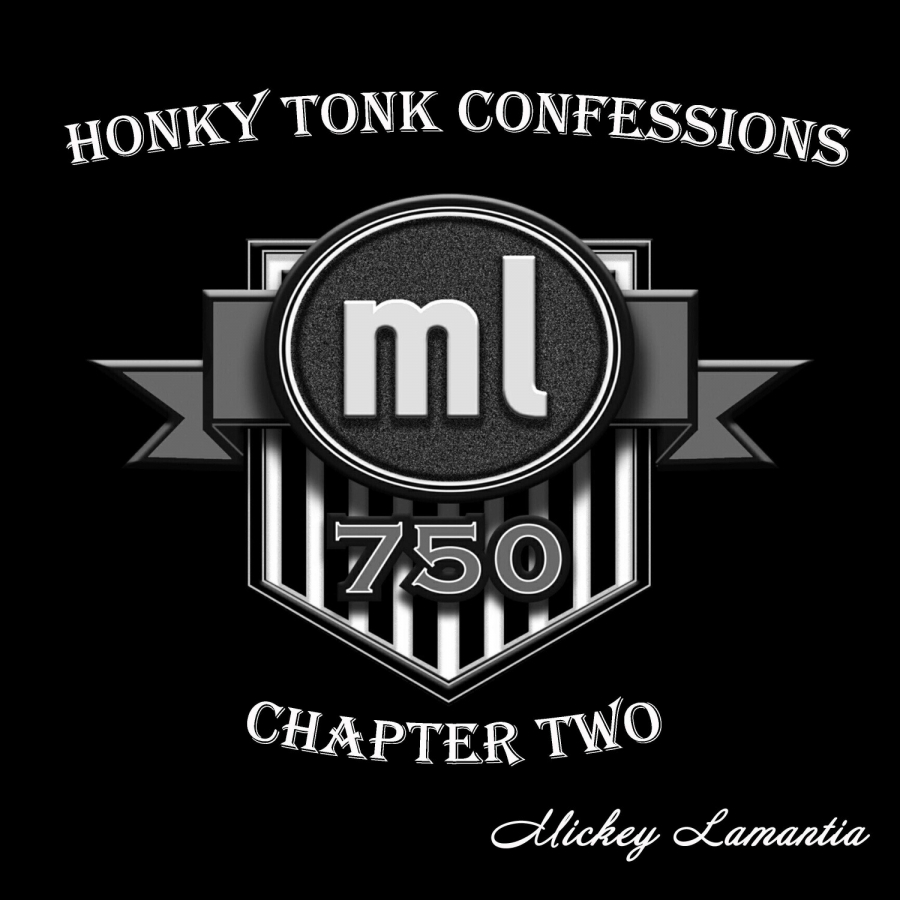 Guest Book
Thanks for dropping by and for all your support. Together we're bringing back real country music.
Mickey

Phil Bigelow, Groton CT
September 26, 2022
Work night shift listen to pandora your stuff came across. Great stuff would love to see you live if you swing down this way.
Stan Koslowsky, Kansas City
September 23, 2022
Spreading your AWESOME sound around this city!! Please come here. You should record Kris Kristofferson's BORDER LORD, you would kill it. Be Well, Mickey
David Lema, Rhode Island
September 23, 2022
Mickey, Hope to see your show soon!! Keep us posted when you go out on tour.
Tommy, Fayetteville, GA
September 21, 2022
Was wondering where I can come listen to you place. Love your music!
Len DiChiara, Irvington New York
September 19, 2022
Finally great country music again, Mickey you are doing it right,I can listen to you all day great pickin and steel guitar playin too .You should be the next country super star,got my vote. Regards Len
Denis Robichaud, Cocagne , NB Canada
September 17, 2022
Mind Blown … can't believe you've been around for as many years and i haven't heard of you ?? My kind of Music , My kind of Life !!! The likes and Sounds of David Allan Coe , Johnny Paycheck , Merle , Hank Jr, Waylon so so many more are in voice and Style ! Mickey Lamantia you've gained another Lifer !!! Glad to have picked up on your music ,but man do i ever have catching up to Do !
Ronald walls, Shenandoah Va
September 05, 2022
Hey good buddy was wishing you could come play some music at my fiances Event September 24th this month its a silent auction for her she has Cancer and we need to get some folks to show up. She is a nurse and its been tough big guy but we would love if you could come do a small show in support of this Cancer crap we all hate brother. We would love to have ya just a good ole boy asking for a good ole girl!!
Tim Wingnut Fox, Springfield MO
September 05, 2022
THANK YOU THANK YOU THANK YOU YOUR MUSIC STYLE AMAZING
Jim, Dickson, TN
August 24, 2022
It feels like "true" country is bubbling up through the bullshit! Keep telling the truth! I swear, I wish I could see you, Fisher, Jamie Johnson, and Jinks together!! 'MERICA!
Tim Moore, Tacoma. Wa
July 31, 2022
Your music is absolutely awesome. You need to come to the pacific northwest and do some concerts. You could sell out wherever you wanted to. Keep it up.
Post Feedback
Honky Tonk Confessions: Chapter One Available Now
Visitors
122,383 views since Tuesday, 06 February 2018.