A few months ago I became aware of a country singer from way up in New England who absolutely blew me away. Mickey Lamantia is one of the most soulful singers I have heard in a long time. My daughter Melonie had met Mickey and was singing on some of his recordings. His voice brought to mine some of my country songs that had been laying around for awhile with nothing happening with them. I started sending them to Mickey and he started recording them and I liked how he sang them so well that I wanted to sing harmony with Melonie on his recordings. I love what this guy is doing
- Buddy Cannon
Honky Tonk Confessions Chapter Three
Honky Tonk Confessions: Chapter Two Available Now!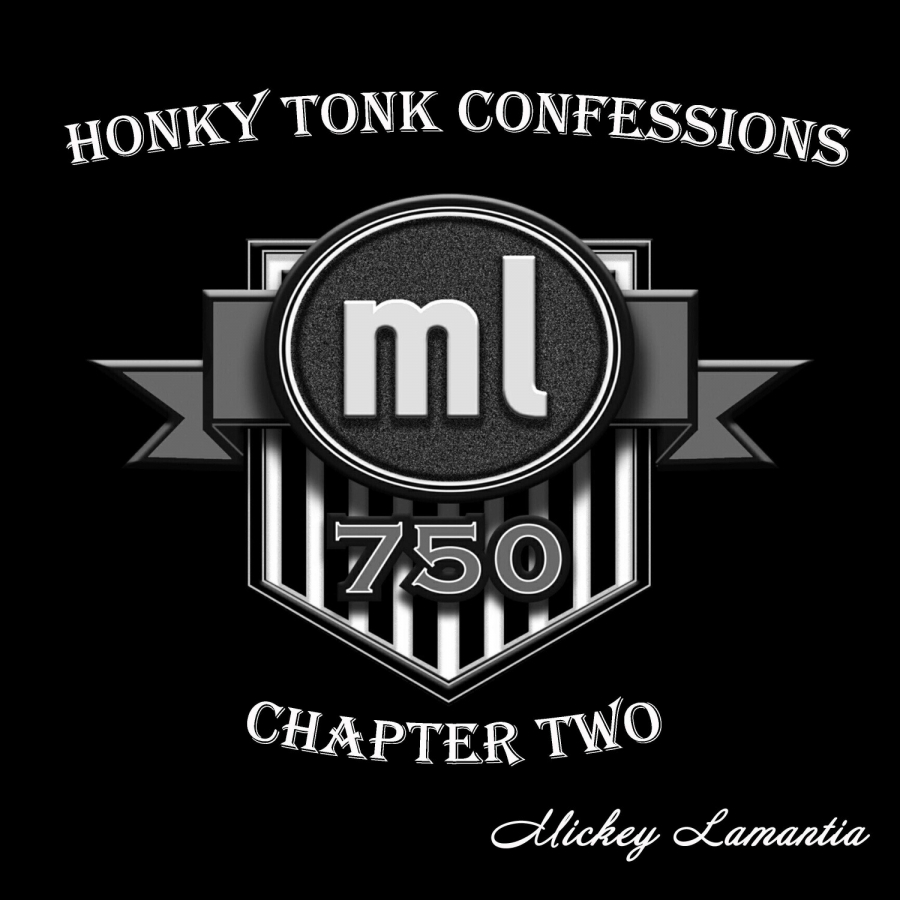 Guest Book
Thanks for dropping by and for all your support. Together we're bringing back real country music.
Mickey

Bill S, Peoria, IL
January 18, 2022
Great music! Listen to on Apple Music as well as getting you some plays on the TouchTunes jukebox at our local bar. Love to see you tour the Midwest soon!
Mary Fisher, Myrtle Beach, SC
January 11, 2022
Love your music. Hope to see you in Myrtle Beach soon.
Christina Rodgers, Chillicothe, Ohio
January 08, 2022
I have been listening to Mickey for awhile now . When he sings an hear his voice he makes me think of the Real Country Music like Merle Haggard Johnny Cash Johnny Paycheck And of course George Jones and many more . Them are Classic Country an Real Country, just like YOU Mickey !!! You Always Said You Will Bring Back The Real Country Music & you have Mickey ❤
Dean Hokanson , Plano Texas
December 23, 2021
Omgosh I stumbled Accor's your music today and downloaded everything. The deep old soul country is where it's at I am a fan!!!!!
Andy Demont, Ringgold Virginia
November 26, 2021
The way real country music should be absolutely the real deal truck many miles to ML750 come on down to VA God bless brother
David Murday, Saginaw mi
November 05, 2021
Come play the Vault in Saginaw mi
Larry, Louisburg NC
October 29, 2021
Stumbled across Mickey a few months ago! Best "Real" country music I have heard in a long time! I now have all his music and turning on all my friends on to Mickey Lamantia!!
Ed Batkin, Queensland
October 22, 2021
Just found you here in Australia. Love your music. Keep it Outlaw!
Eric Weber, Clinton SC
October 16, 2021
Keep it up !!!! Love your music. Real Country Music. Hurry and get down to South Carolina !!!!
Linda S Cary, Louisiana
September 27, 2021
Please come to Louisiana or East Texas. We love your music
Post Feedback
Honky Tonk Confessions: Chapter One Available Now
Visitors
102,836 views since Tuesday, 06 February 2018.